Voice of the industry: more for your money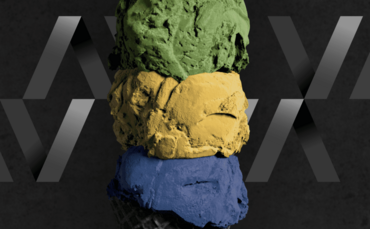 Perceptions of value are constantly changing in the investment industry, which has undergone seismic shifts over the past decade to ensure advisors and their clients get better value for money.
They want solutions that can help them achieve their desired investment goals, but don't come at a cost that eats away at their savings or retirement fund. And, with UK inflation at its highest level in decades and the Bank of England raising interest rates six times since December 2021, getting your money's worth is more important than ever.
Regulation has played a key role in reducing fund burdens. In 2011, the year before the changes resulting from the Retail Distribution Review (RDR) came into effect, UK retail investors paid an average of 1.29% annual fees on active funds and 0.42% on passive.[i]
If they wanted a mixed or multi-asset fund at the time, risk profiling was not part of the package, there were far fewer choices, while exposures to asset classes and geographies were limited . Consideration of environmental, social and governance factors was non-existent, while updates on fund performance and how their managers were thinking about key issues were limited to monthly fact sheets, received by post .
A new definition of value
Much has changed over the past ten years to improve value for money and transparency for retail investors. The RDR was undoubtedly a catalyst, introducing a series of rules aimed at improving the functioning of the retail investment market for consumers, in particular by increasing the minimum level of qualification of advisers and improving the transparency of fees and services.
Meanwhile, a key finding of the Financial Conduct Authority's Asset Management Study Final Report 2017 was a requirement for authorized fund managers to carry out annual fund value assessments. they manage, rules that came into force in 2020.
With more transparency about fees, performance and the range of products available, retail investors can act quickly if they perceive a fund that is underperforming, uncompetitively priced, or both.
Not before time, asset managers had to up their game. Take our multi-asset offering. We are proud of our track record in this field – we have been managing multi-asset portfolios for over four decades, drawing on the expertise and insights of investment professionals across geographies and asset classes , and currently manage approximately £98 billion of portfolios for Aviva and our external clients.
We recognize that many investors are more price sensitive. They still want a risk profile, diversified exposure across geographies and asset classes, and the prospect of competitive returns, but want to limit fees.
Introducing the MAF Core
This led us to introduce a new range of multi-asset funds in November 2020 – MAF Core. The five funds in the MAF Core range benefit from a risk profile, a holistic approach to asset allocation (including the ability to gain exposure to markets such as global high yield and emerging markets), growth and defensive assets.
Additionally, MAF Core applies an ESG overlay when investing in developed market equities and sovereign bonds by tilting the benchmark to a better score.[ii] ESG companies and countries, while maintaining a similar risk-return profile to that of the index.
MAF Core uses passive building blocks to reduce charges, with the ongoing charges figure capped at what we believe to be a very competitive rate of 0.15% per annum.
Recognizing that investors want clarity on the potential performance they can expect as well as the fees, we have also introduced a performance target for MAF Core of 0.3% additional returns relative to its benchmark (annually, measured over rolling three-year periods) as well as different volatility risk targets. Goal setting makes us fully accountable for achieving the results our investors expect. We also know that advisors and their clients want regular, timely and engaging content that goes beyond what they read on a fact sheet. That's why we also produce a range of media – from our weekly Ask the fund manager from video series to updates on the economic and investment environment, and from educational webinars to ESG stories.
Retail investors have more investment options and information about their impact on cost, performance and ESG than ever before. This gives them control over how they allocate their hard-earned savings – value for money is non-negotiable, and that's exactly what we're trying to give them with our MAF Core Range. And, as the market and the needs of our customers evolve, managers like us must be prepared.
Learn more about Aviva Investors MAF Core Range
---
[ii] the benchmark index is the MSCI® World Index and the Bloomberg® Global Aggregate Treasuries Index. The score used is based on our proprietary modeling based on third-party data inputs, including ESG scores from MSCI.
This position is funded by Aviva Investors
Main risks:
The value of an investment and any income from it can go down as well as up and can fluctuate in response to changes in currencies and exchange rates.
Investors may not get back the amount originally invested.
The Fund uses derivatives, these can be complex and highly volatile. This means that in unusual market conditions the Fund may suffer significant losses.
The Fund invests in emerging markets, these markets can be volatile and carry a higher risk than developed markets.
Important Information
Unless otherwise stated, the source of all information is Aviva Investors Global Services Limited ("Aviva Investors"). Unless otherwise stated, opinions expressed are those of Aviva Investors. They should not be taken as a guarantee of return on any investment managed by Aviva Investors or as advice of any kind. The value of an investment and any income from it can go down as well as up. Investors may not get back the amount originally invested.
The Aviva Investors Multi-Asset Funds consist of two ranges, each with five funds (together the "Funds"): The Aviva Investors Plus Multi-Asset Funds range includes the Aviva Investors Plus Multi-Asset Fund I ("MAF Plus I") Aviva Investors Multi-asset Fund Plus II ("MAF Plus II"), Aviva Investors Multi-asset Plus Fund III ("MAF Plus III"), Aviva Investors Multi-asset Plus Fund IV ("MAF Plus IV") and the Aviva Investors Multi‐asset Plus Fund V ("MAF Plus V") Aviva Investors Multi‐asset Core Fund includes Aviva Investors Multi‐asset Core Fund I ("MAF Core I"), Aviva Investors Multi‐asset Fund Core II ( "MAF Core II"), Aviva Investors Multi-asset Core Fund III ("MAF Core III"), Aviva Investors Multi-asset Core Fund IV ("MAF Core IV") and Aviva Investors Multi-asset Core Fund Fund V (" MAF Core V")
The Funds are sub-funds of Aviva Investors Portfolio Funds ICVC. For more information, please read the latest Key Investor Information Document and Supplementary Information Document. The Prospectus and the annual and semi-annual reports are also available on request. English copies can be obtained free of charge from Aviva Investors UK Fund Services Limited, St Helen's, 1 Undershaft, London EC3P 3DQ. You can also download copies from our website. Issued by Aviva Investors UK Fund Services Limited. Registered in England No. 1973412. Authorized and regulated by the Financial Conduct Authority. Company reference number 119310. Registered office address: St.Helen's, 1 Undershaft, London, EC3P 3DQ. An Aviva company.
343200 08/31/2023