Three recommendations for surviving (and thriving) in the post-pandemic IT wasteland

With COVID-19 as a backdrop, the past two years have been both frightening and exhilarating for IT teams as they have delivered innovation at previously unimaginable speeds.
During that time, CIOs oversaw the enabling of remote work for millions of employees and moved many legacy systems to the cloud. But as we emerge from the IT battlefield of COVID-19, what does the post-pandemic landscape look like? What new challenges will the coming months bring and how can IT prepare for the next wave of disruption? Below are three recommendations on where to focus IT efforts in the short term while continuing to drive business value by leveraging the speed and power of modern innovations. Let's start by looking back.
Filling the gaps induced by the pandemic
Before the pandemic, IT procurement and deployment was a rigorous process that ran like clockwork. The tightly controlled environment left very little room for error, but also offered limited room for creativity. The pandemic has forced a definitive change in these procedures, as organizations have been forced to deploy new software solutions, and often without previous levels of rigor in selection and deployment risk assessment.
As a result, these hastily deployed solutions have produced less than secure and compliant environments that need to be addressed. The first task of any CIO as we enter the post-pandemic world should be to pragmatically assess the IT landscape that has been altered by COVID. For some it may look like a post-apocalyptic wasteland of random systems and potential security vulnerabilities, but for others it won't be the computing dystopia they anticipated. While there are risks that have been introduced, overall the level of benefit that has been achieved as a result of rapid innovation since the onset of COVID far exceeds the risks that have been introduced.
There are several ways to close these pandemic-fueled gaps, but one is getting more attention than others: removing legacy apps. To be fair, organizations that replaced legacy apps early on in remote work faced some initial challenges. It took some companies a little longer to reap the benefits as users were now working with new, unfamiliar systems, while others were having issues with migrating data between source and destination solutions. But the value and benefits of modernizing a company's IT stack (agility, scalability, reduced risk, etc.) very quickly replaced that initial pain.
Companies still tied to legacy applications in pseudo-cloud mode (via virtual machines or clumsy containerization) now face the greatest number of security and compliance gaps. Shutting down these outdated applications can lead to some initial bumps and bruises, but it's a necessary part of the road trip to a secure and agile modern IT infrastructure.
Treat your staff like customers
A familiar mantra to IT professionals since long before COVID is that customer experience is critical to an organization's success. Mobile apps, responsive websites, and so-called omnichannel experiences where customers get a personalized user experience and product mix across their devices and environments are all results of this desire to empower and empower the customer. But with so much focus on the customer experience, many organizations have overlooked the need to offer the same approach to employees.
Many employees in areas such as accounts processing, human resources, and customer support still use systems that require manual entry and copying and pasting of data between applications. As we all know, it is extremely frustrating to work with outdated and cumbersome systems and processes that tend not to work as they should.
For many of these people, their work environment became less productive when they switched to remote work because the systems they use every day couldn't migrate to the cloud. Instead, they struggled to connect to on-premises systems through cumbersome VPNs. Many of these legacy business tools were bad enough in the office, and on a VPN they got even worse.
Customers are demanding more intuitive, easy-to-use, and streamlined systems, and it's time for organizations to start offering them to their staff as well. Deploying in-house solutions focused on providing an intuitive user experience, integrated with productivity tools employees are familiar with, such as MS Office and Outlook, is a great place to start. This integrated approach reduces the amount of system training required by employees to access new features and delivers an impressive return on investment in a very short time.
Intelligently automate everything
Closing security and compliance gaps caused by rushed system deployments and improving user experiences for employees provides tremendous value to organizations (reduced risk, increased worker productivity, and better staff engagement). With those areas covered, it's time for the fun part: intelligently automating everything you can.
CIOs and IT professionals know the potential benefits of automation – tools like optical character recognition (OCR) and workflow engines have been around for many years. But recent innovations in artificial intelligence (AI), ML, and RPA have taken automation capabilities to new heights.
Using tools such as machine learning (ML) and robotic process automation (RPA) alongside existing systems can lead to improvements in areas such as reducing manual data entry, which which subsequently has a significant effect on process productivity, reduces error rates and allows staff to focus on higher value tasks.
From intelligently extracting data from incoming documents, emails, customer support calls, to pattern matching and fraud detection across millions of transactions, AI has now the power to reach their potential. The key for the company to get the most out of AI is to integrate it with other existing tools and technologies such as OCR, RPA and workflow engines to find new ways to solve old problems. Intelligent Document Processing (IDP) platforms bring these components together to provide IT professionals with configurable, easy-to-use environments to rapidly prototype and develop solutions to real business problems that have so far been rarely solved.
What if we are not yet post-pandemic?
During the COVID-19 pandemic, we have already seen several false dawns – where we have seen light at the end of the tunnel, only for infection rates and new strains to rise again. There's no guarantee we won't see more. But what reassures CIOs is that all the work done during the pandemic and the best practices outlined above have the same value in a remote work environment as they do in the post-pandemic world. For those who have already worked hard, they can stop for a second to reap the benefits. But only briefly, as those still working towards their digital remote work nirvana will quickly catch up.
In the post-pandemic world, the only certain thing is that more changes are afoot – and the strategic use of IT is a damn good way to deal with them.
Photo credit: StaniG / Shutterstock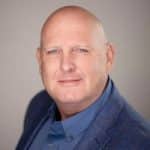 Since KnowledgeLake's Since its inception in 1999, Ron Cameron, President and Co-Founder, has taken great pride in creating a positive corporate culture where employee and customer satisfaction are the highest priority. KnowledgeLake is a cloud-native solution for document processing that enables organizations to capture, process and manage their content on a single platform. the combines intelligent document capture and robotic process automation (RPA) to Increased productivity. Two million users worldwide use KnowledgeLake to work faster and more efficiently.