The price of gold has fallen, should we invest? What should your strategy be?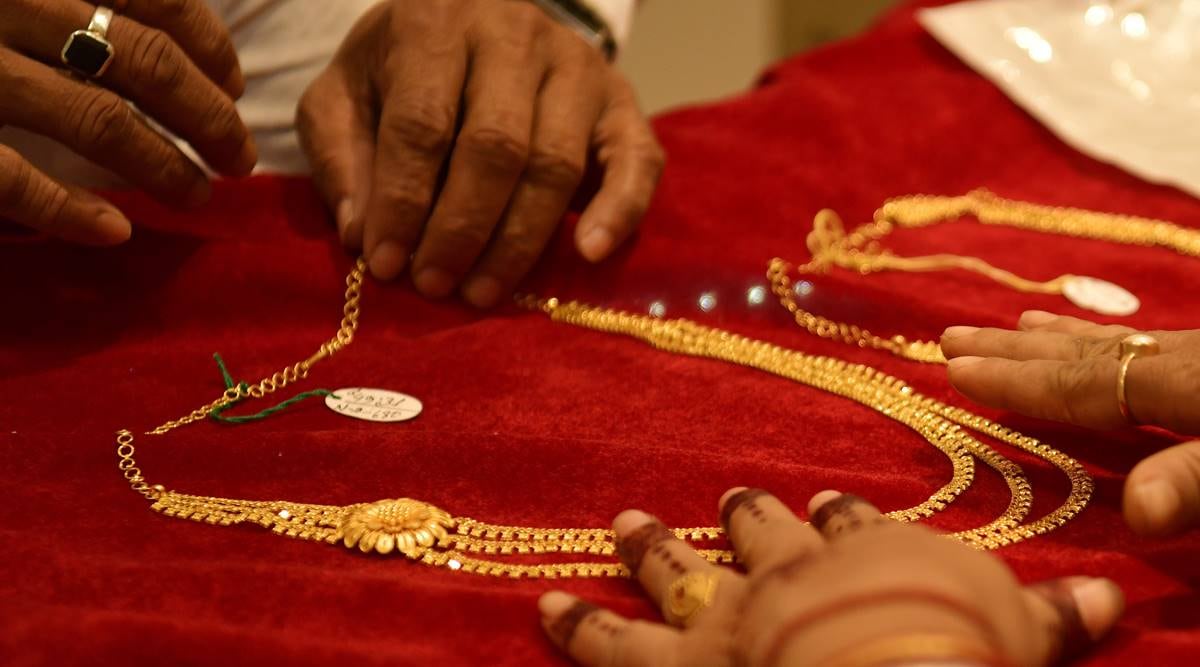 Gold rate today: Gold prices, after peaking during the pandemic in 2020, had fallen nearly 20% to Rs 46,000 per 10 grams in March 2021. As the second wave of the pandemic engulfed India, the Gold prices surged again and remained volatile with rising bias as geopolitical tensions gripped the world. Currently, gold prices are trading around 10% below their all-time high of over 57,000 rupees per 10 grams.
Gold price movements over the past two years are a strong indicator that gold is the preferred investment in times of uncertainty, a trend that has fueled price spikes. Over the past few months, soaring equity markets and the central bank's inflation-tightening measures have made gold prices quite volatile. However, they are not far from the top.
So in the current scenario where gold prices are trading lower than all-time highs, should you invest in it? If so, what should your strategy be?
When it comes to growing money and keeping it, gold has been a trusted asset for ages. When it comes to risk-adjusted returns, having gold in your portfolio can help balance your returns during tough times.
Should you currently invest in gold?
When prices are below historic highs, the case for investing in gold gains momentum. Currently, global concerns about stagflation are growing as several countries continue to struggle to resume economic activities to pre-pandemic levels. Given this, gold as an investment asset should remain in demand.
Thus, a short to medium term investment in gold may look promising. However, that said, gold prices are not immune to volatility and corrections. Therefore, rather than planning your investment in gold, it is advisable to continue investing in gold in small amounts with a long-term perspective. During phases where gold prices correct by 5-10% or more, the corrections can be used to invest more.
What should be your strategy for investing in gold?
Gold is a safe investment option that can help provide stability to your overall investment portfolio. However, it should be treated more as a hedging option than an investment on its own. Here are some investment strategies to consider when investing in gold:
1. Asset allocation
Asset allocation is key when it comes to investing in gold. Ideally gold investment should be up to 10% of your entire portfolio, you can start with a 5% allocation and gradually increase it to 10%. If you are very conservative and cautious, aim to keep your exposure at no more than 15%. Aggressive investors may consider increasing the allocation to 15% only during gold price corrections. Going beyond that is never advised as it can hamper the wealth building journey and you risk missing out on the best opportunities you could otherwise get by investing in other wealth building instruments.
2. Avoid buying physical gold
Unless you need jewelry or ornaments, avoid buying physical gold – coins or bullion for investment purposes. Not only does physical gold put you at risk of theft, but it's also cumbersome to store. Liquidity could also be an issue. For example, I buy physical gold only for the purpose of offering, never as an investment. If you must invest in physical gold, be sure to keep original invoices and receipts from your purchase as proof of your ownership.
3. Go for gold digital instruments
With several innovative gold-related investments now available online, investors can consider investing in gold digitally. Gold ETFs, Gold Funds and Gold Sovereign Bonds (SGBs) are three such investments that, while essentially paper-based, are priced in sync with the value of gold. These investments offer the benefits of investing in physical gold but without the associated risks.
Diversification is the key to a successful financial portfolio. If you want to add gold to your portfolio, do so with digital gold investments while limiting your exposure to 5-10%.
The author is the CEO of BankBazaar.com. The opinions expressed are those of the author.