Soaring UBS wealth management fees boost profits by 63%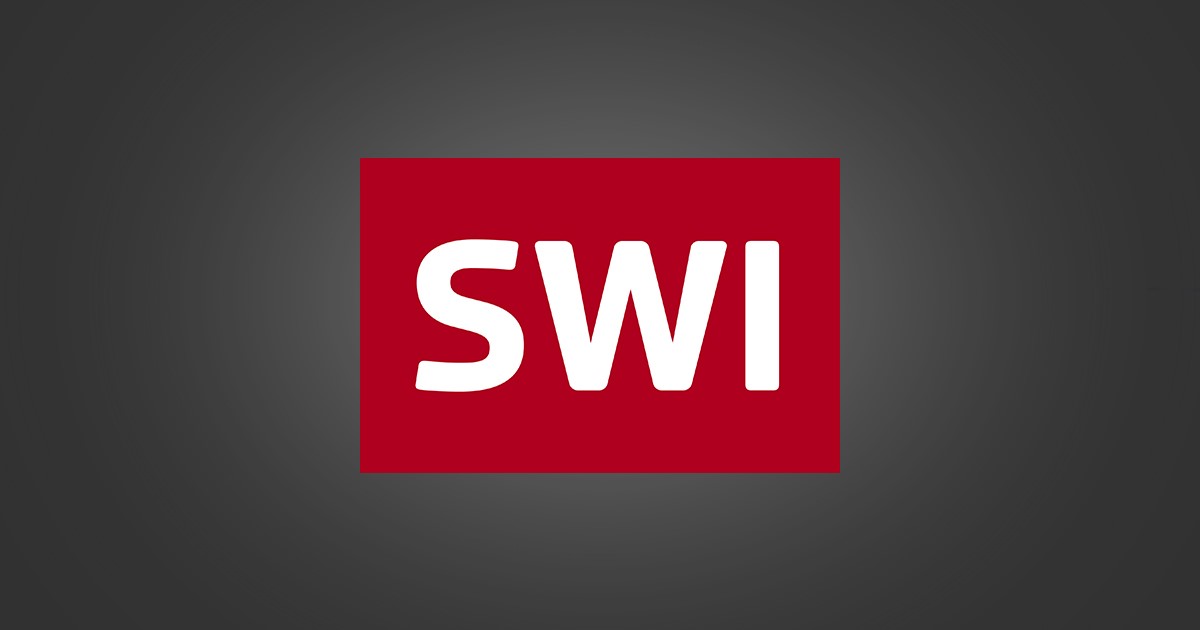 This content was published on July 20, 2021 – 8:05 AM
(Bloomberg) – UBS Group AG posted better-than-expected profit in the second quarter after Switzerland's largest bank benefited from the rise in new assets and commission income, while warning it expects to a slowdown in customer activity.
Net income of $ 2 billion topped analysts' estimates after assets invested in private banking and asset management rose 4% to about $ 4.5 trillion from the previous quarter. Recurring commission income increased 30% year-over-year in wealth management, while transaction-based income increased 16%.
CEO Ralph Hamers is capitalizing on buoyant markets and client demand after UBS turned away from a more volatile investment bank to help the wealthy manage their fortunes. Nine months later, he announced job cuts and said he wanted to use artificial intelligence to cut costs as competition for high net worth clients increases. But with the competition for talent intensifying and uncertainty about the recovery, he will have to look beyond cutting spending to maintain the bank's edge.
UBS rose 4.8% in Zurich trading, and was 4.5% higher at 10:04 am local time.
The wealth management business saw $ 25 billion in inflows of new commission-generating net assets across all regions and also made $ 7 billion in new net loans to wealthy clients in the quarter, in the aim to deepen relationships with wealthy families. The bank said it was focused on growing the largest and fastest growing markets in the United States and the Asia-Pacific region, while warning activity is expected to moderate.
"We expect our revenue in the third quarter of 2021 to be influenced by seasonal factors, such as lower levels of customer activity compared to the second quarter," the bank said. "The rise in asset prices is expected to have a positive effect on recurring commission income in our asset collection business," he said, while cautioning against "the continued uncertainty about the environment and economic recovery ".
JPMorgan Chase & Co and Goldman Sachs Group Inc. said borrowing from wealthy clients exploded in the second quarter, even as lending to less wealthy clients continued to stagnate amid government stimulus measures. JPMorgan's loans to high net worth clients were up 21% from a year earlier, while Goldman Sachs posted a 43% jump.
Highlights of UBS's second quarter results
Net profit of $ 2 billion vs. Bloomberg estimate of $ 1.3 billion
Wealth management pre-tax profit of $ 1.29 billion vs. an estimate of $ 1.18 billion
Investment bank profit before tax of $ 668 million vs. estimate of $ 414.1 million
Bank plans to repurchase $ 600 million of shares in third quarter
UBS could also benefit, as its rival across town, Credit Suisse Group AG, grapples with defections following two Archegos hits and the collapse of a group of $ 10 billion fund he managed with Greensill Capital, now defunct. Credit Suisse is expected to release its second quarter results on July 29.
At the investment banking level, UBS benefited from its focus on equities in the second quarter, which partially offset lower revenues in currencies, rates and credit. The results included an $ 87 million blow from the Archegos Capital Management collapse that the bank previously reported in the first quarter, when it recorded a $ 774 million surprise blow from Archegos. President Axel Weber then apologized for the loss.
Hamers said in a conference call on Tuesday that the bank plans to give investors a strategic update in the fourth quarter, including setting new financial targets. The lender had already reached or exceeded its key indicators for the period 2020-2022, in particular on the group's returns and its cost / income ratio.
Along with its US peers, UBS faces declining trading income as pandemic-induced volatility in the markets subsides. Global banking revenues, which include transaction advisory and capital raising activities, jumped 68%, helping to offset weakness elsewhere in investment banking. It's similar in the United States, where Wall Street traders posted some of their best performances ever, with an average increase of 11% at the largest companies.
The bank also expects M&A and equity capital market activity to remain strong in the third quarter. UBS more than doubled its consulting revenues in the second quarter, thanks to mergers and acquisitions.
UBS took a restructuring charge of $ 89 million in the second quarter, compared to the $ 300 million expenditure it reported in the first quarter, indicating that the bank may not have laid off as many people as it did. planned.
(Adds comments from Hamers on the new targets in the tenth paragraph)
© 2021 Bloomberg LP