Should You Spend Your Stimulus On Vacation?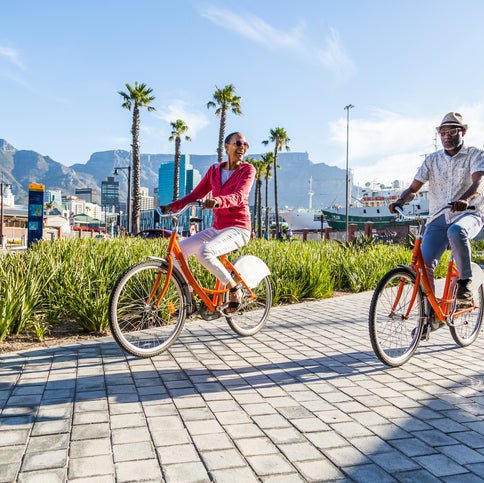 Need a getaway? Your stimulus may buy you one, but is it the right way to spend the money?
Many of us have spent the past 12 months locked inside or staying close to home. And if you're the type of person who loves to travel, this is a tough place to live.
You may have canceled your travel plans last year for a variety of reasons, ranging from coronavirus concerns to lack of funds. But if you're now sitting on a $ 1,400 stimulus check, you might be tempted to use that money to buy yourself the vacation you wanted to take. The question is, is this the right decision or should you be using your direct payment for something else?
It's all about priorities
As tempting as it may be to spend your stimulus funds on vacation, you'll need to ask yourself two questions first:
Do I have a fully loaded emergency fund?
Am I carrying unhealthy debt (like a credit card balance)?
If your answer to the first question is no and the answer to the second is yes, you may need to put your vacation plans on hold.
At a time like this, it's especially important to have enough money in savings to cover unforeseen bills or a period of unemployment. That is why you should aim to have an emergency fund with enough money to pay for three to six months of living expenses. If you only have, say, a month of living expenses in the bank (or, worse yet, have no savings), then you probably can't afford to spend your stimulus on vacation. Rather, that money should go straight to the bank.
Now let's talk about the debt. If you have a mortgage or car loan, you don't have to rush to pay it off. This type of debt is supposed to be repaid over a longer period. But if you have a credit card balance, you absolutely need to use your stimulus funds to eliminate it – or reduce it as much as possible. The more you hang on to that balance, the more interest you will accumulate and the more damage your credit rating could be, depending on how much debt you have.
Likewise, if you owe money on a personal loan, it is worth using your stimulus to reduce it. Even though it's not as bad as credit card debt, it's still better not owe money for a personal loan debt.
Now, if you don't have unhealthy debt and are doing well with emergency savings, there's nothing wrong with using your stimulus check to book a getaway. That said, be aware of the restrictions and potential risks of travel in the event of a pandemic. If you haven't been vaccinated yet and are planning to travel very soon, you may want to stick to a destination that you can drive to rather than fly. And you might want to rent someone's private house rather than booking a room in a resort or hotel.
It has been a difficult year for a lot of people. Even if you haven't fallen ill or lost your job, you could still struggle mentally with the impact of the pandemic. And if a vacation is what it takes to improve your outlook, so be it. But before you reserve one using your stimulus money, make sure you don't have a more urgent use of that money. As nice as it may be to get away from it all, you are better off using your extra funds for financial security if you have little savings or are struggling with debt. You can save your travel plans for later once your finances improve.
The best credit card cancels interest until 2023
If you have credit card debt, transfer it to this top balance transfer card guarantees you an introductory APR of 0% until 2023! Plus, you won't pay any annual fees. These are just a few of the reasons our experts rank this card among the best to help you get your debt under control. Read the full review of The Ascent for free and apply in just 2 minutes.