Return to service of the Aspirus MedEvac Air 2 | Press room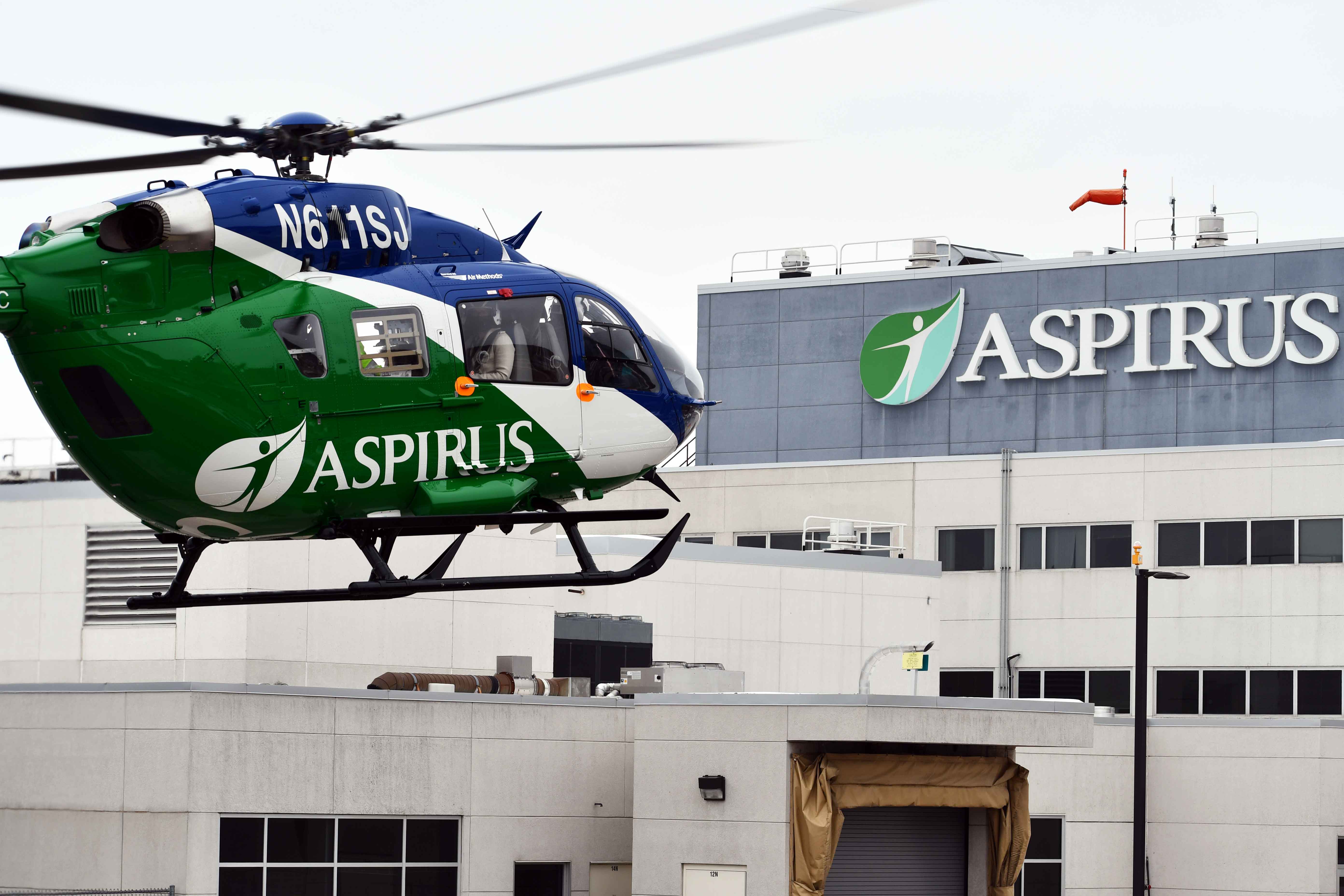 After being retired from service at the end of November to be repainted and rebranded, Aspirus MedEvac Air 2 is back to provide life-saving airlift. The EC-145 air ambulance based at Wisconsin Central Airport in Mosinee was formerly known as Spirit, a familiar presence in the community since 1993.
MedEvac Air 2 joins the Aspirus MedEvac Air 1 medical helicopter based at Howard Young Medical Center, part of Aspirus Health, in Woodruff as part of an emergency medical and patient transport force that has doubled in size with the acquisition by Aspirus of the former Ascension Wisconsin facilities.
"We went from 130 employees to 250, which practically doubled our workforce," says Jason Keffeler, Aspirus MedEvac System Director. "Bringing the two services together has allowed us to standardize care practices across the region, which really helps us improve the quality of care we provide, especially in rural areas where emergency aid is not available. may not be as accessible."
The expanded Aspirus MedEvac now supports 13 ground bases, two aerial medical helicopters and nine 911 agencies from Michigan's Upper Peninsula to Portage in southern Wisconsin.
With the expanded regional footprint, Aspirus MedEvac has been able to streamline dispatch to improve safety, efficient and rapid access for inter-hospital and emergency transport. Assets are efficiently operated and positioned, instead of duplicating services in the same region as when there were two separate transport providers.
"The hardest part of merging the two teams was doing it during the Omicron COVID push," Keffeler said. "When the surge affected our region, it created higher volumes and demands for crews. But the teamwork, collaboration and communication were exceptional.
Aspirus MedEvac is now a team of more than 250 emergency service providers, with two airbases, 35 ground ambulance units at 13 bases located in Wisconsin and Upper Michigan. Aspirus Medevac has been accredited by the National Accreditation Alliance of Medical Transport Applications (NAAMTA) since 2015. Aspirus MedEvac is the first hospital program in the NAAMTA Alliance and the first program to achieve 100% compliance in the inspection process.