PEP's ESG revolution is all about performance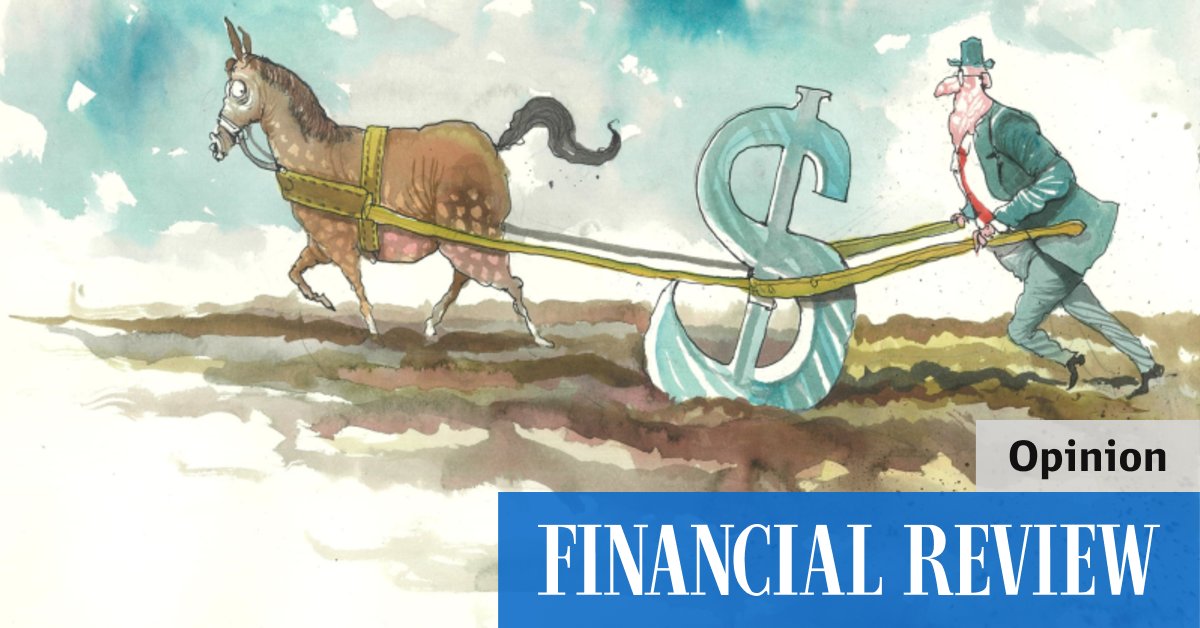 PEP CEO Andrew Charlier, who heads SAF and was originally trained as an environmental engineer, said the fund previously viewed ESG from a risk perspective – that is, that is, a company's valuation could be reduced if it performed poorly on ESG metrics such as carbon emissions. or security.
But it is now clear that the market places great importance on companies that can demonstrate strong ESG credentials. Charlier points to the disparity between the huge valuation achieved by trans-Tasman renewable energy developer Tilt Renewables during a $ 2.75 billion takeover announced in April, and the massive sale of AGL Energy in the latter. months – a company with arguably stronger cash conversion – as a good example of this bonus in action.
So just as PEP looks for opportunities to maximize profitability when investing in a business, it will now look for ways to make measurable improvements in ESG metrics, knowing that it will be rewarded when it comes to selling it. company after a waiting period generally between five and 14 years.
The incentive to manage portfolio companies is an effective incentive for PEP executives to offer better returns to PEP investors.
"We say it creates value, so let's make sure our portfolio companies have it clearly in their alignment," Charlier said. AFR weekend. "And if this all works, then my own incentives and the incentives of the partnership will ultimately benefit."
An example of the philosophy in action is provided by WinConnect, a PEP company acquired in late 2019. The company is primarily a micro-grid operator. In collaboration with real estate developers, it manages the energy needs of the tenants of a building – in a residence or a shopping center for example – in return for part of the savings it generates by actually purchasing energy in bulk. . It also uses part of these savings to invest in clean energy infrastructure, such as solar panels or electric vehicle charging stations.
WinConnect had approximately 60,000 end users when PEP purchased it and now has 100,000, with an annual growth rate of approximately 30,000 users. So far, it has 60 locations where it operates either solar-powered charging stations or electric vehicle charging stations, but PEP wants to go much faster. If chief executive Phil Baxter and his team can quadruple that number, they'll unlock a lucrative set of management options.
Baxter is quick to (half) agree, jokingly with Charlier's description of PPE as "impatient capital" and sees incentives as a small part of a bigger picture.
"Our customers demand it… governments demand it, even our employees demand it. But Baxter says incentives drive behavior and just as safety has become part of the fabric of the company, sustainability is now a standing item on the agenda of bi-weekly management meetings.
Charlier says that PEP, which is currently looking to fill an ESG-type manager position, may be slightly ahead of its clients in its thinking about ESG, with many investors still viewing ESG as a compliance or security issue. risk mitigation. Others have a narrow definition of what improving ESG performance looks like.
"There are ESG investors who just want the positive story – we'll only ever invest in a solar or wind farm – but I think there is a set of opportunities that exist in companies that are good companies. , but you can do a lot better with these initiatives, "he says.
"Each holding company, each PE firm is on its own path. I think we will see a transition across the industry as more and more value is associated with [ESG]. "
Charlier does not believe the new ESG focus will restrict SAF's potential investments, arguing that it could in fact increase them. The companies where the biggest increases in ESG premiums are possible may be in what might be considered the dirtiest industries; last year the fund acquired the remote power generator Zenith Energy and is working to increase its use of solar energy and reduce its reliance on diesel.
"We will invest in companies that must go through decarbonization. We will invest in companies that need to go through a transition, whether it is electrification or otherwise.