Market volatility causes unknowns for RWRA | New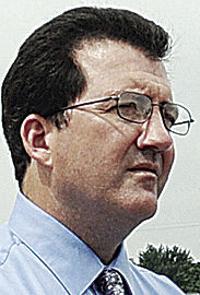 The Regional Water Resources Agency has been working on a plan to modernize its aging water harvesting facilities, but market volatility caused by the COVID-19 pandemic has created uncertainties about the final price.
Joe Schepers, executive director of RWRA, said it was unlike anything he had ever seen in his nearly 40 years of construction experience.
"Right now you've got this thing called the volatility factor, and that's what all the engineers are starting to put in place because of all this madness with COVID-19, parts availability, labor availability- of work… you can't find people to do the work, "Schepers said. "You have such a lead time for anything that contractors increase their quotes because of the lead time. "
Because of this volatility factor, cost estimates for updates to the David W. Hawes Water Harvesting Facility at 1722 Pleasant Valley Road range from $ 27 million to $ 55 million.
Schepers said part of the reason for the lineup is that no one knows what the market will be when work on the project is expected to begin in about a year.
"In 39 years of construction, I've never seen this before," he said. "My gut, I'll say it, is in the range of $ 45 million, but it's still $ 27 to $ 55 million."
Schepers said upgrades to Max N. Rhoads' water harvesting facility at 1201 Ewing Road North show a volatility range of $ 36 million to $ 48 million.
Due to the number of unknown variables, Schepers said he would postpone the RWRA board's approach with possible rate increases, which would be used to pay for the cost of construction.
"What we're going to do is slow down a bit, as we can't make a good, solid decision on what the new rates will be," he said.
RWRA previously rejected the idea of ​​building a new wastewater treatment plant earlier this year, instead deciding to focus on updating its existing plants.
As part of the agency's facility compliance plan, upgrades to both factories are required as they both operate above capacity for which they were originally built.
Schepers said last April that initial estimates for the plant's updates were $ 54 million. It was a number the agency could not absorb, and he said an adjustment to RWRA tariffs should be considered.