Lateral flow test performance varies widely and does not meet WHO criteria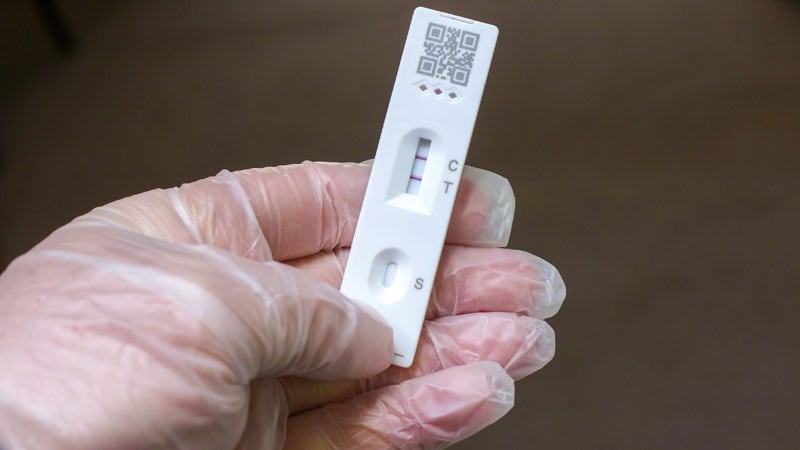 The UK government recently asked all secondary schools to provide on-site COVID-19 testing for pupils and advised secondary, college and university students to continue testing twice a week, in a bid to try to reduce the transmission of COVID-19. However, researchers from the University of Manchester have suggested that the performance of lateral flow tests may be below average, falling short of the minimum criteria set by the World Health Organization (WHO) and the UK Agency Medicines and Health Products Regulatory Agency (MHRA), which makes the cast doubt the effectiveness of this policy.
For their study, published in BMJ Evidence-Based Medicine , researchers from the University of Manchester's Faculty of Biology, Medicine and Health and the Institute for Healthcare Quality and Efficiency in Cologne, set out to assess the diagnostic accuracy of rapid tests at the point of care for the diagnosis of current SARS. CoV-2 infections in children under real conditions.
They pointed out that debate is ongoing regarding the potential benefits and harms of screening at educational sites. Additionally, the authors pointed out that sensitivity estimates of antigen tests in adult populations vary widely, are significantly lower than those reported by manufacturers, and that "performance in pediatric populations remained unknown."
To investigate the sensitivity and specificity of lateral flow testing in children, researchers conducted a systematic review and meta-analysis of studies from research databases and preprint servers between January 2020 and May 2021.
They identified 12 studies from peer-reviewed journals and five pre-print studies for inclusion, with data from these studies – which compared antigen tests to PCR tests – pooled to measure diagnostic sensitivity and specificity.
The data covered a total of 6,355 children and eight antigen tests from six different brands. The data collected involved samples taken from the nose and throat in 11 of the test assessments, and in the rest, samples were taken only from the nose. All but one of the studies involved sample collection by trained personnel, the other being performed by a supervised sample.
Actual antigen performance varies widely
Overall, the tests assessed had a sensitivity (how well does a test detect people with disease/infection) of 64.2% and specificity (how well does a test detect those who have no disease/infection) of 99.1%%.
The researchers then analyzed the data by comparing symptomatic and asymptomatic children. They found that, based on 3413 symptomatic children in 13 studies, the pooled diagnostic sensitivity was 71.8% and the pooled diagnostic specificity was 98.7%.
For asymptomatic children, the pooled diagnostic sensitivity was 56.2% while the pooled diagnostic specificity was 98.6%, based on 2439 children in 10 studies.
The researchers commented that "the performance of current antigen tests in pediatric populations under real-world conditions varies widely." Adding: "These observed differences in test performance between children with and without symptoms show that sensitivity and specificity are not inherent characteristics of the tests."
Minimum test performance requirements not met
In their study, the researchers acknowledge some limitations of their research, namely that their review was limited to eight tests, when there are currently over 500 lateral flow tests on the market, and that inadequate reporting prevented the quality assessment of most studies.
Additionally, none of the included studies assessed sample collection by self-testing or by untrained individuals. They added that their findings may not apply to future SARS-CoV-2 variants or vaccinated children.
The authors said: "Antigen test sensitivity estimates varied widely between studies and were significantly lower than those reported by manufacturers."
They went on to point out that no test included in their review "fully met the minimum performance requirements recommended by the WHO or the Medicines and Healthcare products Regulatory Agency".
They cautioned that although lateral flow assays expand testing capacity, complement PCR assays, and offer a short turnaround time of test results, they "come at the cost of lower diagnostic accuracy", which in turn increases the risk of missing cases and "may affect the intended purpose of large-scale implementation of trial programs".