Justin Langer has been asked to tone down the volatility on several occasions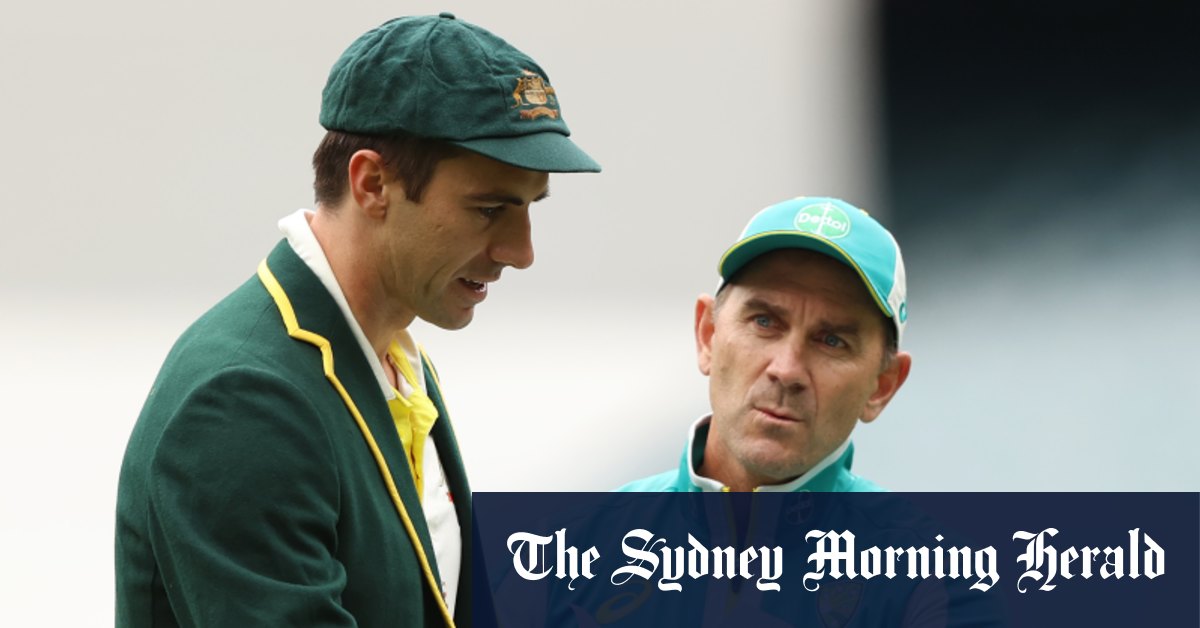 "JL was grumpy the day after the test," Paine wrote in The price paid. "We were told to be in the crew room at 11 a.m. and we all showed up in our casual clothes because we had been on tour for months and just wanted to go and have a beer as a group before we parted ways.
Loading
"We thought it would be a quick update on flights and hotel checkout but no, the first thing that happened was we waited 45 minutes while the staff finished their meeting and we were pretty grumpy about it and then they came and told us what we didn't do well in that game.
"There is a time and a place for that, but it wasn't then. It should have been focused on the positives, on the progress we had made, that no one thought we were good and yet we did what the other teams hadn't achieved, but they wanted to focus on the points negatives.
CA's High Performance Department, headed by Pat Howard when Langer took over, followed by interim Belinda Clark and then incumbent Ben Oliver, conducts player and staff reviews at regular intervals.
Another such criticism came after the 2020-21 home Test series loss to India, again presenting comments to Langer that he needed to change his ways in the team. Paine recounted how, after addressing the team to keep the outcome in perspective amid COVID-19 and tight biosecurity bubbles, he was confronted by an angry Langer.
Ford's second review was conducted before the West Indies and Bangladesh tours, but the unrest was so severe that CA chief executive Nick Hockley and then chairman Earl Eddings were forced to call an emergency meeting with Paine, Finch and Cummins when the team returned to Australia.
Following these meetings, Langer sat in the background for subsequent World Cup and Ashes campaigns, handing responsibility to team captains and assistant coaches Andrew McDonald and Michael Di Venuto. In February this year, he resigned after declining an offer of a six-month contract extension.
Langer, a West Coast Eagles board director, also lashed out reporting the problems within the team during his coaching tenure.
"Everyone was nice to me, but I was reading about this stuff and half of it, I swear to God and on my kids' lives, I couldn't believe that was what the papers were doing. ", said Langer in the press company interview, with former West Coast premiership player Will Schofield. "A lot of journalists use the word 'source'. I would say, change that word to "coward".
"A coward says, not a source. Because what do you mean by a source? Either they have an ax to settle with someone and they won't come and say it to your face, or they're just leaking stuff for their own agenda. I hate that."
Cricket Australia has been contacted for comment.
Sports weekend expert news, results and analysis sent every Monday. Subscribe to our Sports newsletter.