How to Select a Cyber ​​Fraud Prevention Solution

While large-scale incidents like the Colonial Pipeline ransomware attack and CAM4 data breach are on the rise, security professionals need to incorporate anti-fraud tools into their cyber protection plans. Anti-fraud systems have been protecting cyber environments against account takeover, identity theft, and fraudulent transactions for many years. However, few people know that there are different types of products with specific characteristics.
As the name suggests, a fraud prevention system aims to detect and prevent fraudulent activity. Financial institutions were the first to use these systems in the early 2010s, following large-scale attacks targeting online banking systems. Later, other industries, including e-commerce, customer loyalty systems, gaming services, contextual advertising platforms, and insurance, also implemented anti-fraud solutions. Fraud prevention systems are essential whenever online transactions and exchanges take place.
Anti-fraud systems examine online transactions and other user actions to assess the level of fraud risk. A common anti-fraud system consists of standard and system-specific rules, filters, and lists against which every action is checked. Today the machine learning Technology built into the anti-fraud system improves its performance by analyzing customer data and detecting patterns.
Types of anti-fraud systems
There are two basic categories of anti-fraud solutions. The first type relates to transactions, commonly referred to as transactional fraud detection. To detect fraudulent activity, these systems apply a signature and machine learning method to cover a huge number of financial transactions and actions taken by users and employees.
A signature method relies on specific rules. This approach uses triggers that are activated according to a predefined algorithm or filters. Filters can flag too large or too frequent transactions, transactions in atypical locations, and other questionable actions that require additional verification.
The modern anti-fraud system has several hundred such rules in its arsenal. However, this method has drawbacks – for example, the need to constantly revise old rules and create new ones.
A machine learning approach processes large amounts of data and implements algorithms that detect hidden correlations between user actions that could indicate fraud. For example, banks have a database of past transactions with flagged blocked transactions (such as funds transfers without customer approval). The anti-fraud suite learns these transactions and forms patterns that lead to declined transactions. Later, it can independently detect and terminate transactions showing signs of fraud.
The other category of anti-fraud systems refers to browser anti-fraud systems. Unlike the first category, this does not analyze transactions or other activities. It collects various technical details about the user's session, such as the device used to initiate the transaction, the connection channel or user behavior, such as keystrokes, touchpad/touchpad movements. mouse, etc
A browser anti-fraud system can detect the theft of credentials resulting from a a phishing attack or a data breach, as well as detecting a fraudster's account at the initial stage when they are only trying to register.
An anti-fraud solution of this type examines many technical inputs and various types of user behavior involving different devices. The previously mentioned transactional fraud detection systems do not implement these routines. Designing a session or browser anti-fraud system involves complex technical efforts. This limits its presence in the market for now.
Criteria for selecting your best anti-fraud system
Since each type of anti-fraud category looks at a different set of data, both types of anti-fraud systems should be used simultaneously to achieve complete fraud protection. Banks, payment systems, crypto exchangesbrokers, electronic currency exchange services, bonus program services and other financial platforms are some of the types of customers who benefit from using both the browser and the prevention of online fraud. transactions.
At the same time, a mix of both types of fraud prevention solutions would be overkill for some businesses. Specific organizations, like companies that offer users a personal account but don't have internal payment systems, may stick to browser fraud prevention alone. When choosing an anti-fraud solution, you should start with a fraud risk assessment to determine what your risks are and what types of products your organization needs. Cybersecurity experts recommend considering the following factors:
Price: When evaluating potential anti-fraud systems, the price should be transparent. In addition to the cost of the product itself, this amount should include deployment, fine-tuning, system administrator training, and other related expenses. The price of your anti-fraud system cannot exceed the losses it must prevent.
Test: When evaluating systems based on the functionality used to determine the level of risk, the most objective indicators will be those from which you can draw specific conclusions, such as whether a VPN server was used during the access to the site or whether it is possible to access the device remotely. , etc. These are the indicators that can be determined quite accurately.
Machine learning and AI: If available, AI and ML algorithms identify risks by analyzing big data and create patterns and regularities.
Maintaining Data Confidentiality: Another aspect to consider is whether the system should collect confidential and personal customer data. A good system shouldn't need it or at least employ people finders that rely on open source intelligence. This helps prevent potential data breaches and eliminates the need to obtain customer consent to process personal data by a third party.
Again, no system is the ultimate protection against all types of cyberattacks. The critical challenge an effective anti-fraud system faces is to make an attack so complex and expensive that a fraudster would give up and move on to other, more accessible systems.
There are a variety of products currently on the market that meet all or most of the above criteria. However, the performance of a specific fraud prevention system is subject to its internal algorithms, which its developers do not disclose.
Different anti-fraud products applied to different websites and used under different operating conditions will have different performance and level of detection. To be the most confident in your choice, make a comparison pilot projects of several solutions to ensure you have the best anti-fraud solution for your organization's specific needs.
Anti-fraud systems are very effective and efficient tools to combat fraudulent activities in the digital space. Ultimately, it's up to you and your organization to research, benchmark, and adopt a system that addresses your unique fraud risks.
Image credit: Gustavo Frazao / Shutterstock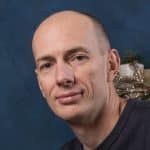 Alex Vakulov is a cybersecurity researcher with over 20 years of experience in malware analysis. Alex has strong malware removal skills. He writes for many technology-related publications and shares his security experience.