Here's When Shiba Inu Price Will Start Moving With Higher Volatility, According To The Charts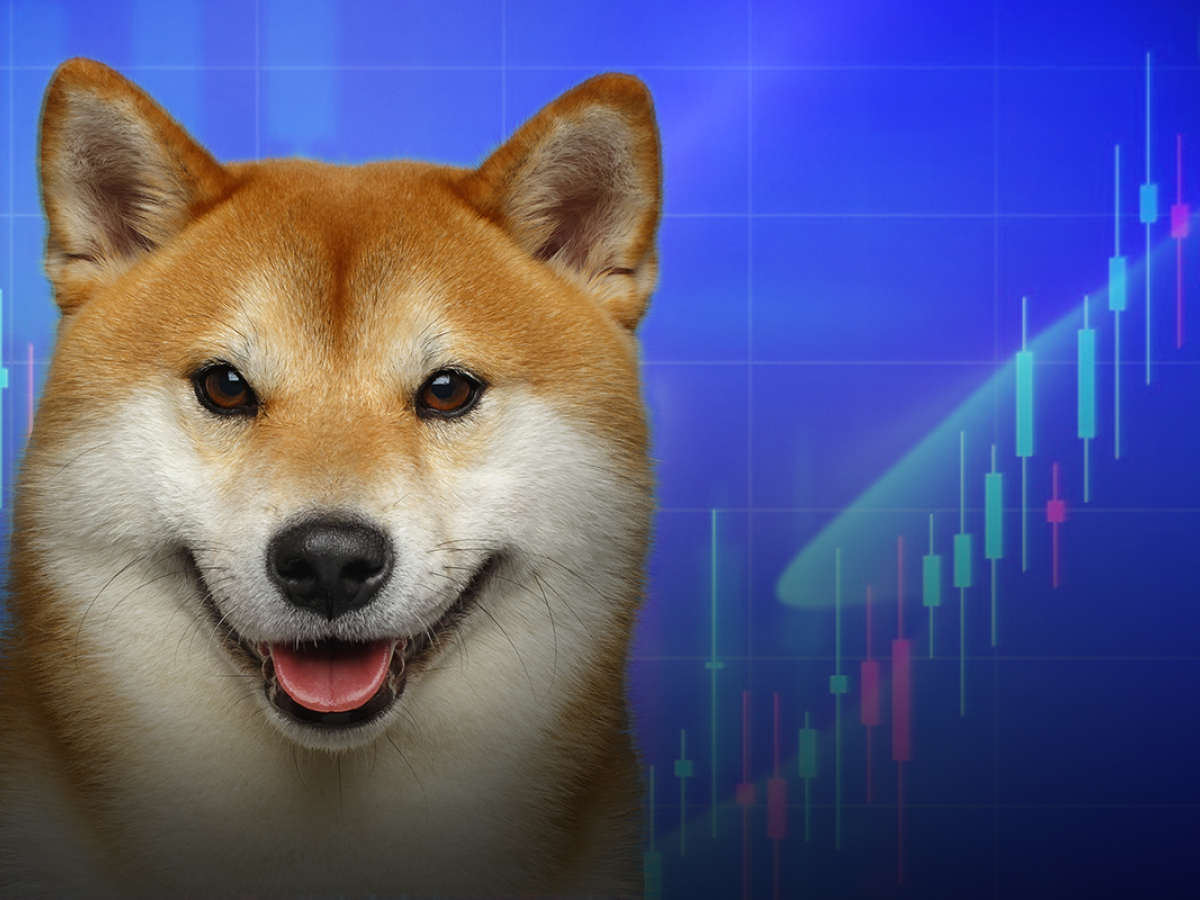 Arman Shirinyan
Shiba Inu Volatility May Recover After Breakout of This Chart Pattern
Contents
Shiba moving in downward triangle
The whales couldn't save Shiba
The past few weeks and even months haven't been as good for Shiba Inu as investors had expected when they previously pulled the asset closer to ATH values. Such a trend was most likely caused by an extremely large number of retail investors, but according to technical analysis, there is still hope.
Shiba moving in downward triangle
As the daily chart suggests, Shiba Inu is currently trading in a descending triangle pattern, which helps traders find upcoming volatility spikes in either direction. Back in the February-March period, SHIB was moving in a similar chart pattern. Unfortunately, Shiba breached the lower border of the pattern, resulting in a 51% drop.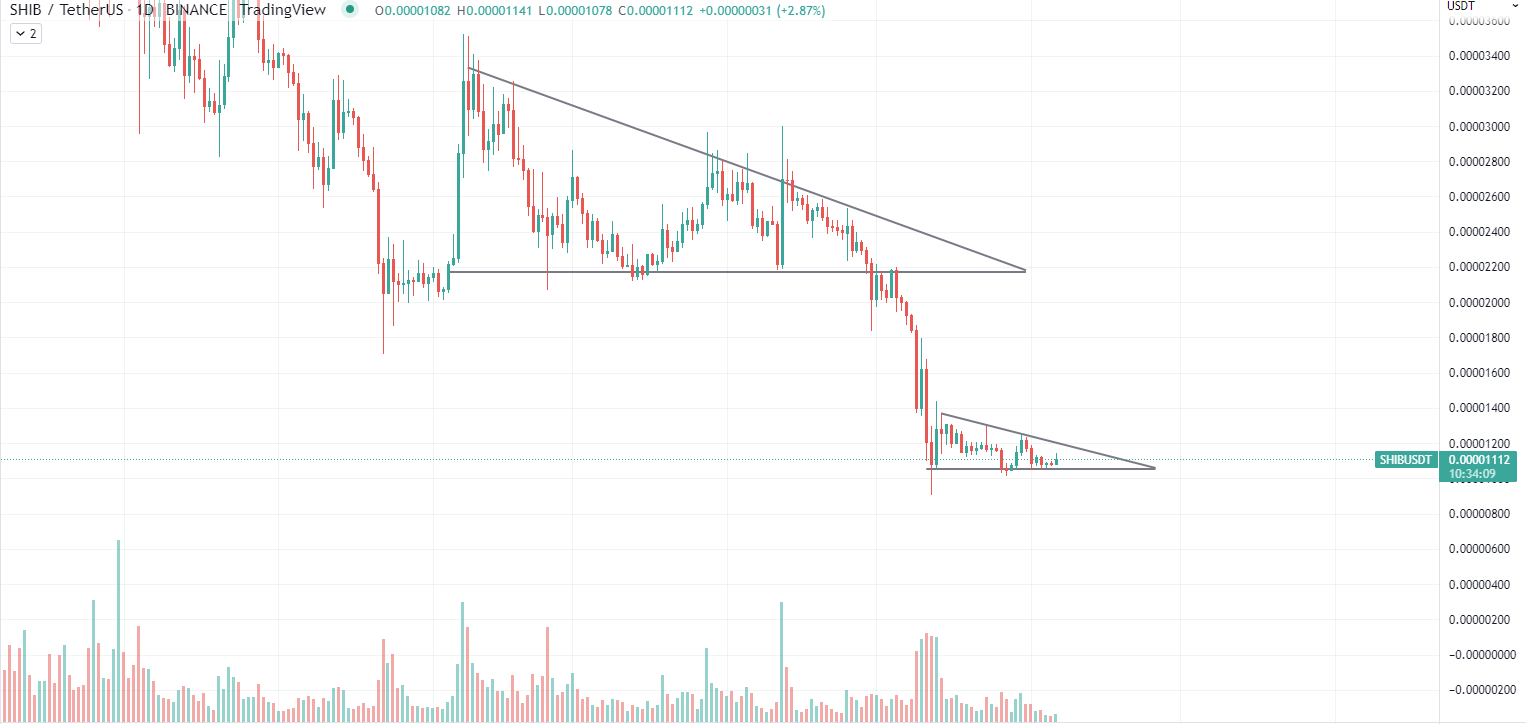 In a similar case, we would see Shiba Inu drop well below $0.00001, which was the "adamantimum" support for the asset over the past two weeks. But a reversal is still possible if the memetoken manages to break from the upper border of the pattern, which should lead to a spike in volatility on the upside.
The breakout of the pattern will most likely occur within the next 10-12 days.
The whales couldn't save Shiba
During SHIB's descent, whales were the main support for the asset as they constantly bought huge volumes of tokens, most likely trying to keep it from losing much of its value.
At press time, the top 100 addresses on Ethereum hold over $500 million worth of Shiba Inu. According to their profiles on Blockchain Explorers, they haven't sold any of their holdings yet.
Currently, Shiba Inu is trading at $0.000011 and has gained 2.7% of its value in the last 24 hours following the reversal in the cryptocurrency market.