BFRI stock is promising but could be limited by competition and volatility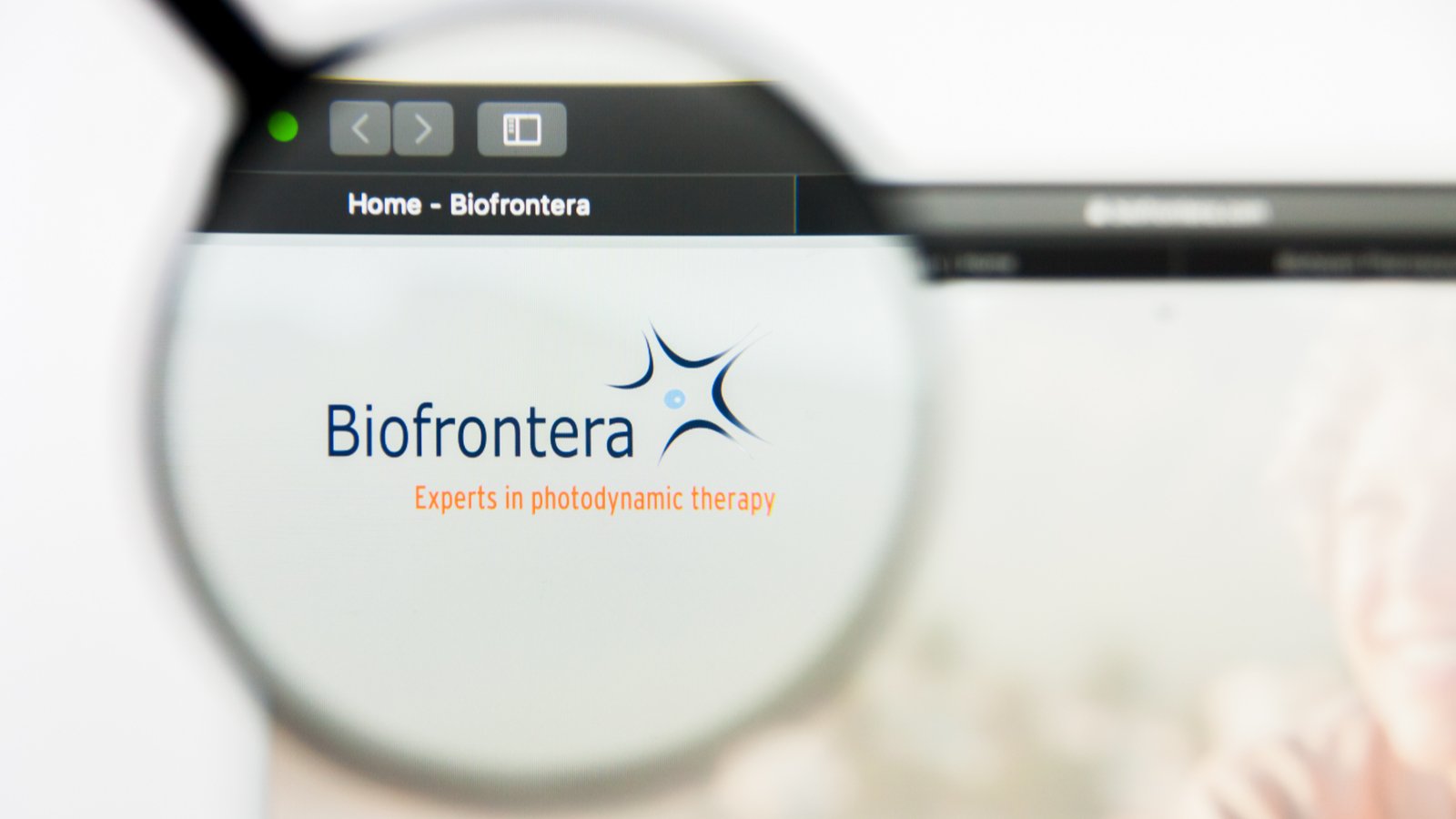 Biofrontera (NASDAQ:BFRI) works to eliminate skin lesions that can appear after a lifetime of sun and pleasure. Since BFRI stock went public in late October at $ 5 apiece, shares have risen more than 36%.
With sales up 45%, the anticipation of third quarter results helped fuel the increase. The same applies to a favorable judgment on the patent for its BF-Rhodo-LED XL lamp.
The lamp focuses infrared light on the skin and works with a cream called Ameluz to treat actinic keratosis. These are rough, scaly patches that commonly appear on the face after years of exposure to the sun. Biofrontera also offers a cream called Xepi for impetigo, a common skin condition in young children.
Why Biofrontera stands out
Biofrontera believes that the combination of Ameluz and the BF-Rhodo-LED XL lamp, when used by qualified dermatologists, can provide both medical and financial returns.
Treatments for actinic keratosis cost $ 11,000 in 2015. It is a common dermatologic diagnosis in patients 45 years of age and older. The Biofrontera Photodynamic Therapy (PDT) System costs up to $ 4,000 per treatment.
It's not just a question of ego. The lesions can turn into skin cancer and are often biopsied by dermatologists. Other treatments include freezing, scraping, and the use of lasers, which can leave scars. The Biofrontera offer is sold as gentler on the skin and less intrusive for the patient.
The fundamentals of BFRI Stock
Biofrontera achieved sales of $ 14.9 million for the first three quarters of 2021, up 45% from 2020. Even with its acceleration, the market capitalization is still only 77.6 millions of dollars. You pay less than three times the sales of BFRI shares.
To accelerate its growth, Biofrontera recently sold $ 15 million of shares and warrants, priced at $ 5.25 per share. This is a serious dilution. But the shares opened on Dec. 13 to over $ 6, a 25% jump from where they were trading early on Dec. 10.
Shares are being pushed by Roth Capital with a target price of $ 20 per share. The company only has 14.5 million shares outstanding, according to Yahoo! Finance, but the trade was active.
The action may stem from Roth's belief that Biofrontera's PDT therapy will work against a common form of skin cancer. This would speed up sales of the lamp and the cream to dermatologists.
The action can also be a short squeeze. At the end of November, 3.06 million shares were held short, or nearly 90% of the shares in the float.
BFRI Stock has its limits
Ahead of the latest ramp-up, David Moadel called the $ 20 per share prediction "ambitious but possible." The action is clearly volatile. The shares had fallen to $ 2.50 in early November.
The short squeeze sent stocks up to $ 10.40 before they fell to $ 4. The new action, sending the action above $ 6, would appear to justify Moadel's optimism.
In terms of competition in its market, Biofrontera faces Sun Pharma, a large generic drug company based in India. Sun Pharma's Dusa Pharmaceuticals has a patent covering the treatment of actinic keratosis.
Ameluz cream from Biofrontera has the same active principle as Levulan from Sun Pharma. Biofrontera was in court this year to seek annulment of its competitor's patent, calling it "routine off-label use" of an existing drug. Dusa, on the other hand, claimed his rival stole trade secrets. The case was settled at the end of November, with Biofrontera paying Sun $ 2.25 million.
The future of BFRI stock depends on dermatologists using its PDT treatment and getting a full price tag. It depends on the company's ability to sell the cream and the lamp as a complete solution with a more attractive result. It is possible, but remember that it is speculative.
As of the date of publication, Dana Blankenhorn does not hold any positions, long or short, at any of the companies mentioned in this article. The opinions expressed in this article are those of the author, subject to InvestorPlace.com Publication guidelines.
Dana blankenhornhas been a financial journalist since 1978. His latest book isThe Big Bang of Technology: Yesterday, Today and Tomorrow with Moore's Law, technology essays available on the Amazon Kindle store. Follow him on Twitter at@danablankenhorn.